WINNiPEG'S TRUSTED HVAC AND ELECTRICAL TECHNICIANS
If you are looking for the most reliable and well trusted electrical contractors and heating and cooling experts in Winnipeg, you have come to the right place. College Electric has been providing professional services to local families and businesses for nearly 100 years!
Heating, cooling, and electrical problems can all drastically set you back from your everyday routine and finding a solution can be a stressful phone call to make. We pride ourselves in offering competitive pricing for services provided by knowledgeable and personable technicians. We handle a variety of services, covering everything from electrical repairs, to gas line installations, to furnace and air conditioner inspections! Give us a call today.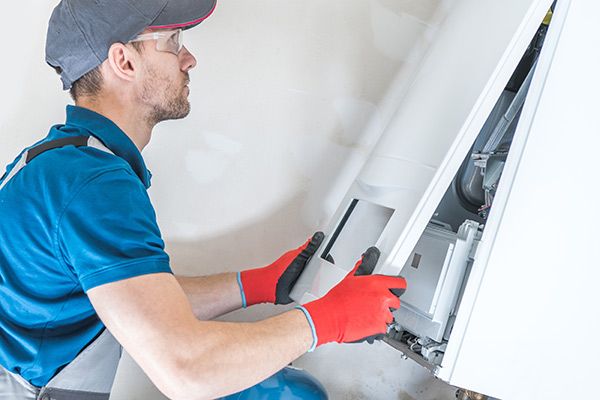 HEATING SERVICES
You don't need an expert to tell you that Winnipeg experiences a long and harsh winter, with the potential to see heavy snow storms, howling winds, and sub-zero temperatures. A failing or broken heater is one of the quickest ways to ruin a good day and leave your entire house feeling uncomfortable and nearly unlivable. The highly-trained technicians at College Electric can provide furnace repair, heat pump replacement, or new heating system installation quickly and efficiently to ensure that you can comfortably operate out of your home.
Heating equipment is complicated and certain furnaces operate differently than others. One small component malfunctioning can be difficult for a homeowner to diagnose but could easily affect the entire system.
Having your heating system inspected every fall is a great idea to ensure that the system is running smoothly and efficiently and is prepared to keep your home comfortable for the entire winter. We perform planned service checks to change client furnace filters before the cold season. If you are interested in scheduled maintenance checks, you could receive services at a discounted rate. We are a certified Lennox dealer and perform maintenance on many other brands offurnace as well.

"OUTSTANDING PERSONNEL WITH FAST, FRIENDLY, PROFESSIONAL SERVICE. I DO NOT HAVE ANY RESERVATIONS IN RECOMMENDING THEM FOR ALL YOUR HVAC NEEDS.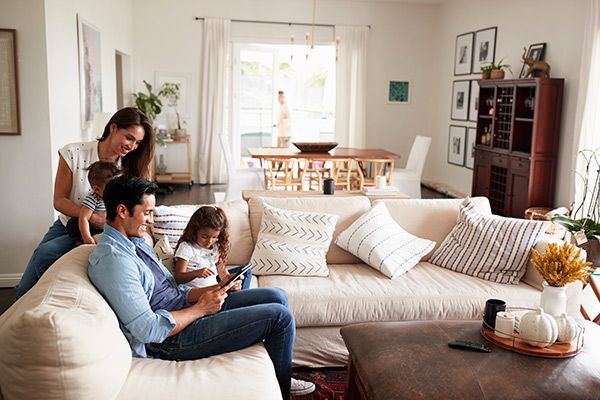 COOLING SERVICES
A well-functioning air-conditioning system is crucial part of maintaining an optimal indoor temperature year-round. Regular air conditioning tune ups can keep your home feeling cool and comfortable during the summer months and save a major headache down the road. Whether you are in need of an emergency air conditioning service, routine maintenance, or a brand new air conditioner installation, College Electric is happy to serve you.
Our air conditioning services include AC installation and replacement, AC repairs, and AC maintenance and tune-ups. College Electric is committed to finding ways to help you save money on your energy bill, and is equipped with the tools and equipment to provide the most up-to-date units for your home.
Every spring we schedule operational checks and full cleaning of air conditioners for interested clients. Planned service maintenance routines for repeat customers come at a reduced rate, and is something that should be considered for those who want to stay ahead of potential problems!
We continually deliver quality services, and our client testimonials are the best proof.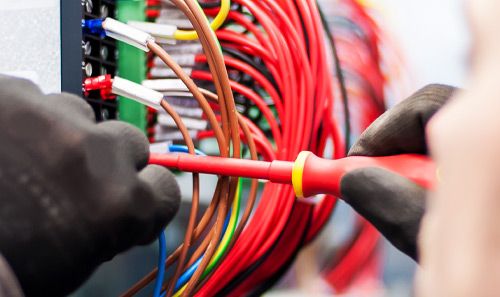 ELECTRICAL SERVICES
Electricity is an undeniable necessity in our everyday lives, allowing us to keep our lights on, run appliances, computers, and connect to the internet. Unfortunately, finding quality electrical services isn't always as easy as it should be. College Electric has been working hard to keep Winnipeg residences and businesses powered since 1924. The licensed electricians that work with us have a long-lasting history of providing quick, professional services in our city, and in some cases, can be at your property to provide you a quote on the same day as your initial call.
Even if you consider yourself to be an experienced handyman, performing your own electrical installations or repairs is one of the most dangerous things you can do. In addition to being an extreme safety hazard, making an error in the initial electrical installation could lead to a more expensive and complicated repair in the future. Our team members have put in many hours of technical training, and possess the know-how to pinpoint the exact source of your electrical issue and repair it with durable equipment so that it is not an issue in the future.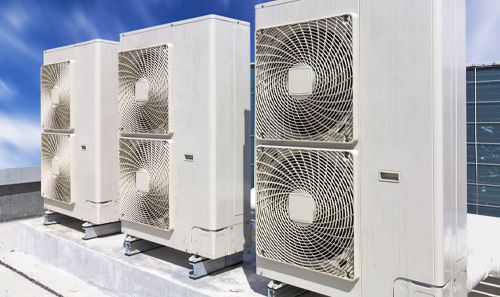 COMMERICAL SERVICES
Commercial heating and cooling repairs are inevitable. When issues occur in commercial buildings, they naturally have a larger impact than they would in a smaller home. If you are a business owner, cool or hot indoor temperatures could drive customers away. If you oversee an office space, uncomfortable temperatures could result in grumpy employees and lessened productivity.
When you call College Electric, we treat your business like our business. Our service team works quickly to diagnose the problem, provide you with an estimate, and finalize the repair so that you have one less thing to worry about. We offer AC and heating repair, duct repair and replacement, and preventative maintenance plans. If you are in need of an entirely new heating or cooling system, our technicians can inspect your building and recommend how many units you need and where they should be located to help maximize efficiency.